Case Study
ELECTROSTATIC SPRAY DRYING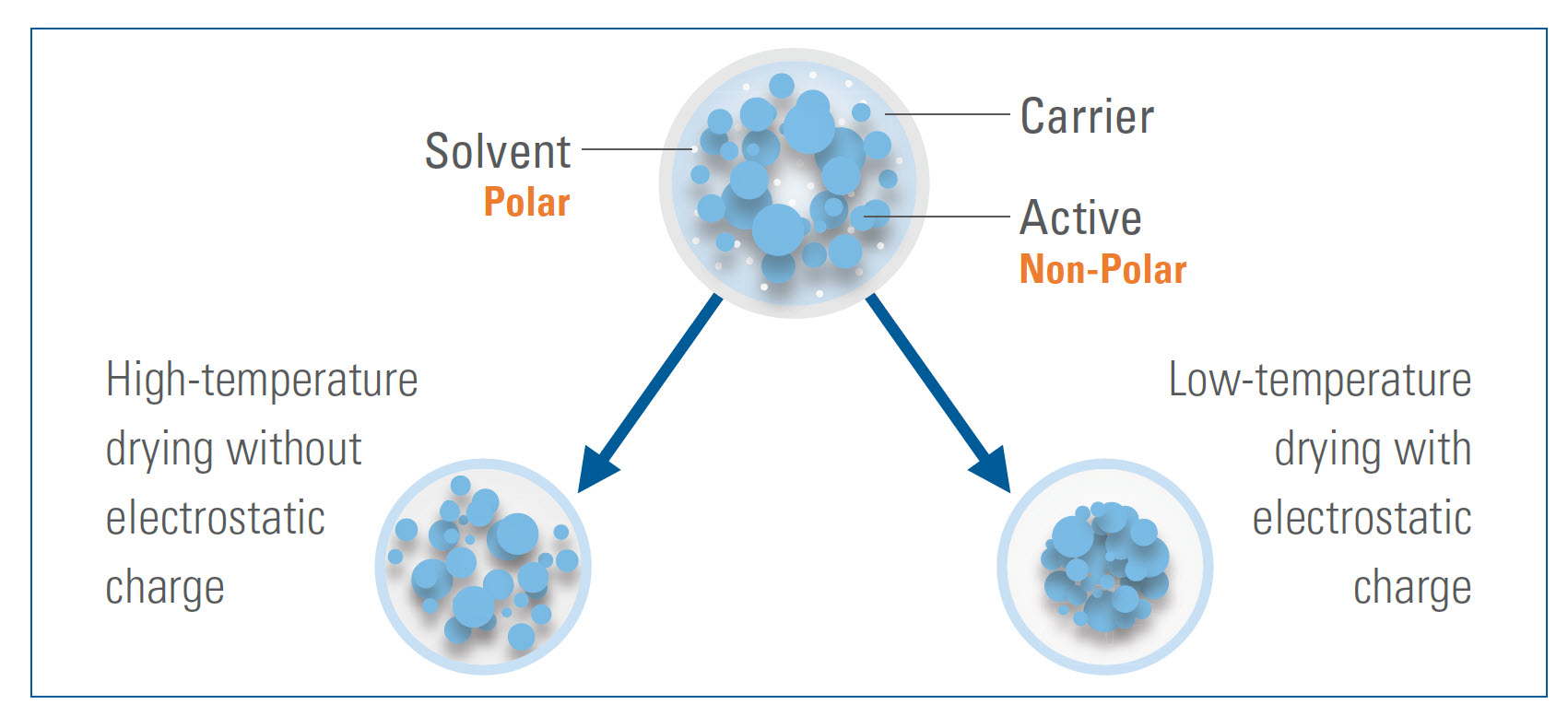 LAB RESEARCH DEMONSTRATES FASTER, MORE STABLE PROTEIN SOLID FORMULATION
A 2021 lab study by the Purdue University College of Pharmacy to identify the most efficient way to produce a monoclonal antibody powder without compromising protein stability yielded important revelations about the benefits of electrostatic spray drying as an efficient and effective alternative to high temperature spray drying.



The pharmaceutical industry has long relied on freeze drying, or lyophilization, in the manufacture of physically and chemically stable protein products. Unfortunately, freeze drying is time and energy consuming, and often requires additional steps to generate particles of a specific size.

By contrast, spray drying offers time and processing advantages, but high temperature and other stresses can reduce protein stability.

How to overcome these obstacles?

In electrostatic spray drying, applying an electronic charge causes the polar solvent to pick up more electrons than the solute, thereby driving solvents to the surface during droplet formation and encapsulating active in the core. This enables lower temperatures to be used in the spray drying process.
The Purdue team worked with Fluid Air to identify and leverage the right electrostatic spray drying technology, using the tabletop PolarDry Model 0.1 spray dryer. To get the results of this work, download this case study here.
See for yourself. Work with our in-house lab to compare PolarDry results to your current process. Book a meeting with Fluid Air today.