Perfect Your Products with Greater Efficiency and Innovation
Perfect Your Products with Greater Efficiency and Innovation
From pharma to food, cosmetics to chemicals, Fluid Air delivers big ideas that help you preserve active ingredients, accelerate production, and reduce waste—all with cost efficiency in mind.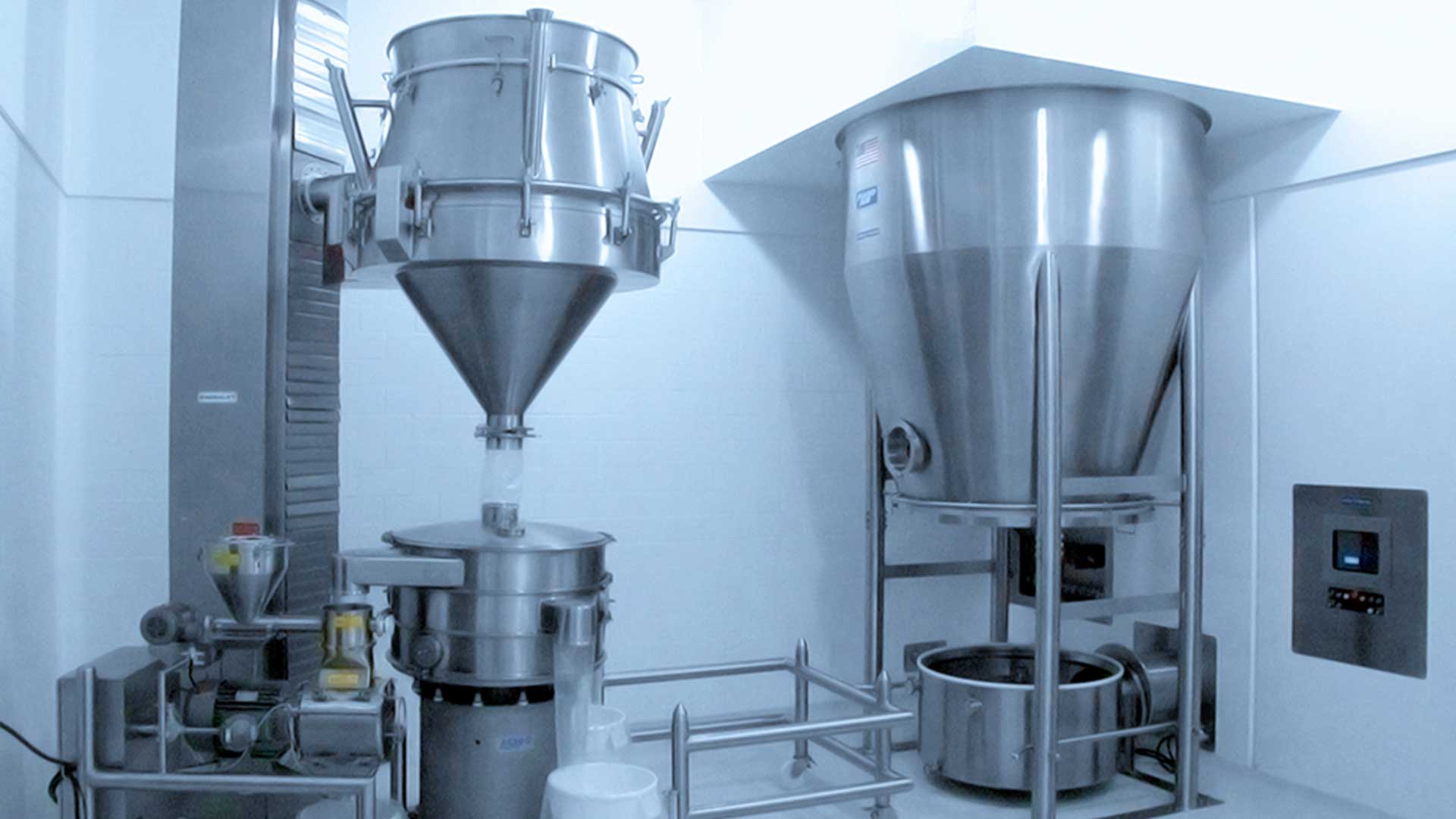 Purdue Researchers Put PolarDry® to the Test
See how electrostatic spray drying produced dry powder with superior physical stability and satisfactory moisture content at just 70°C in laboratory testing.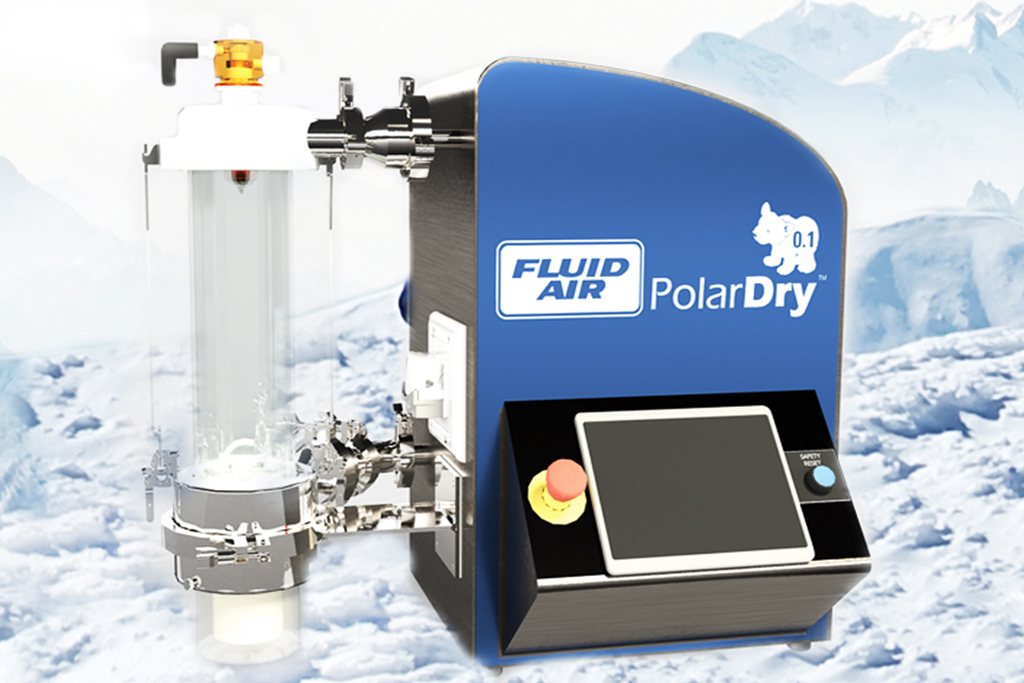 A Tabletop Titan for Small-Scale Tests
The future of spray dry and microencapsulation, PolarDry® electrostatic spray dryer technology is now available in a cGMP design that fits most lab fume or containment hoods and can be disassembled for autoclave sterilization.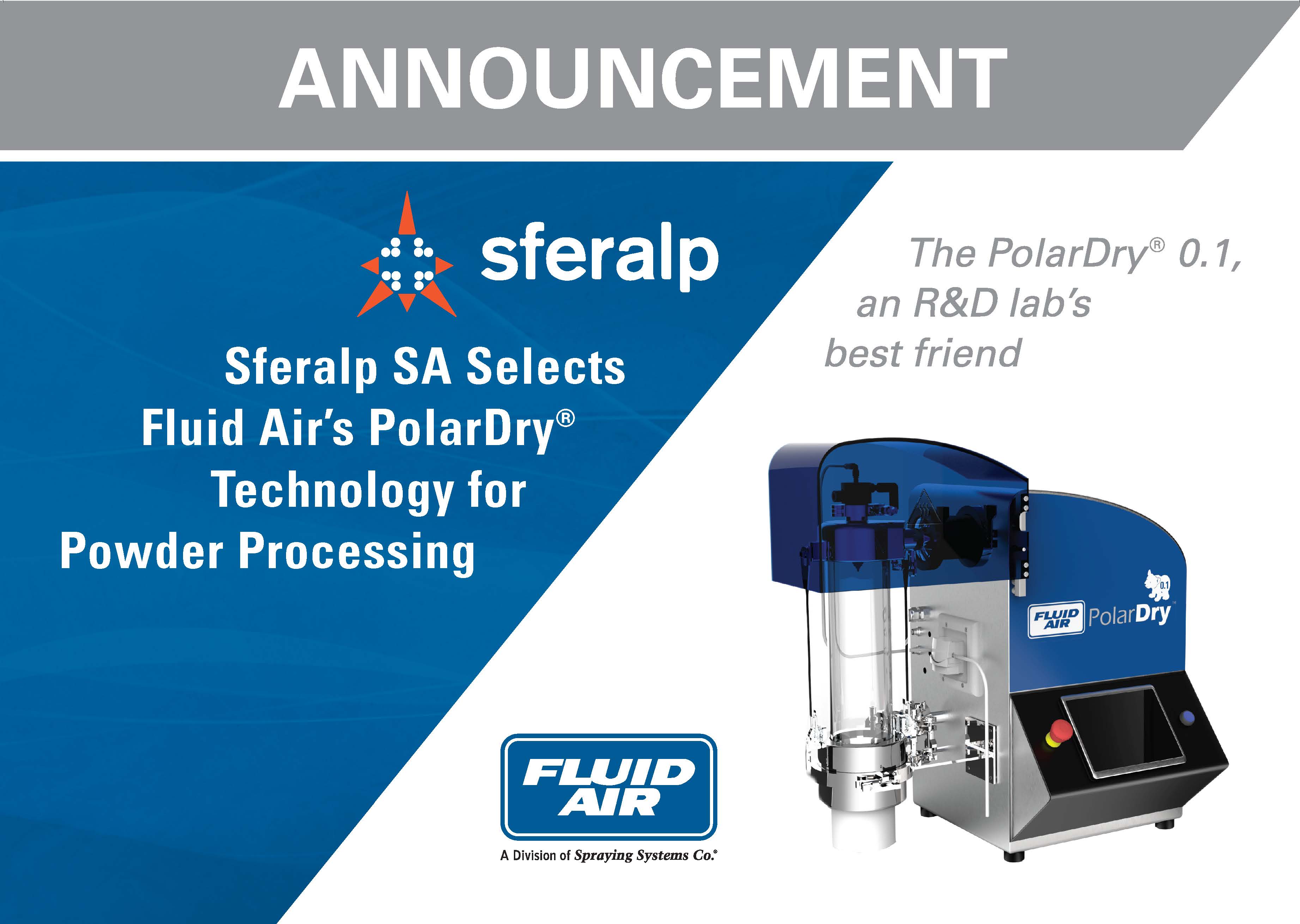 New Research Partnership Announced
Internationally-renowned research lab Sferalp SA has selected Fluid Air technology for use in its research laboratory located in Monteggio, Switzerland. The company will also leverage the Fluid Air testing center in Nantes, France when it needs help with extensive trial tests. Sferalp SA, which serves as the R&D arm of Micro-Sphere, has more than 20 years' experience helping commercial food, pharmaceutical and nutraceutical companies develop their self-emulsifying oils, solutions, emulsions, suspensions, powders, HPMC capsules and soft gel products. Learn more about the newly announced collaboration with Fluid Air.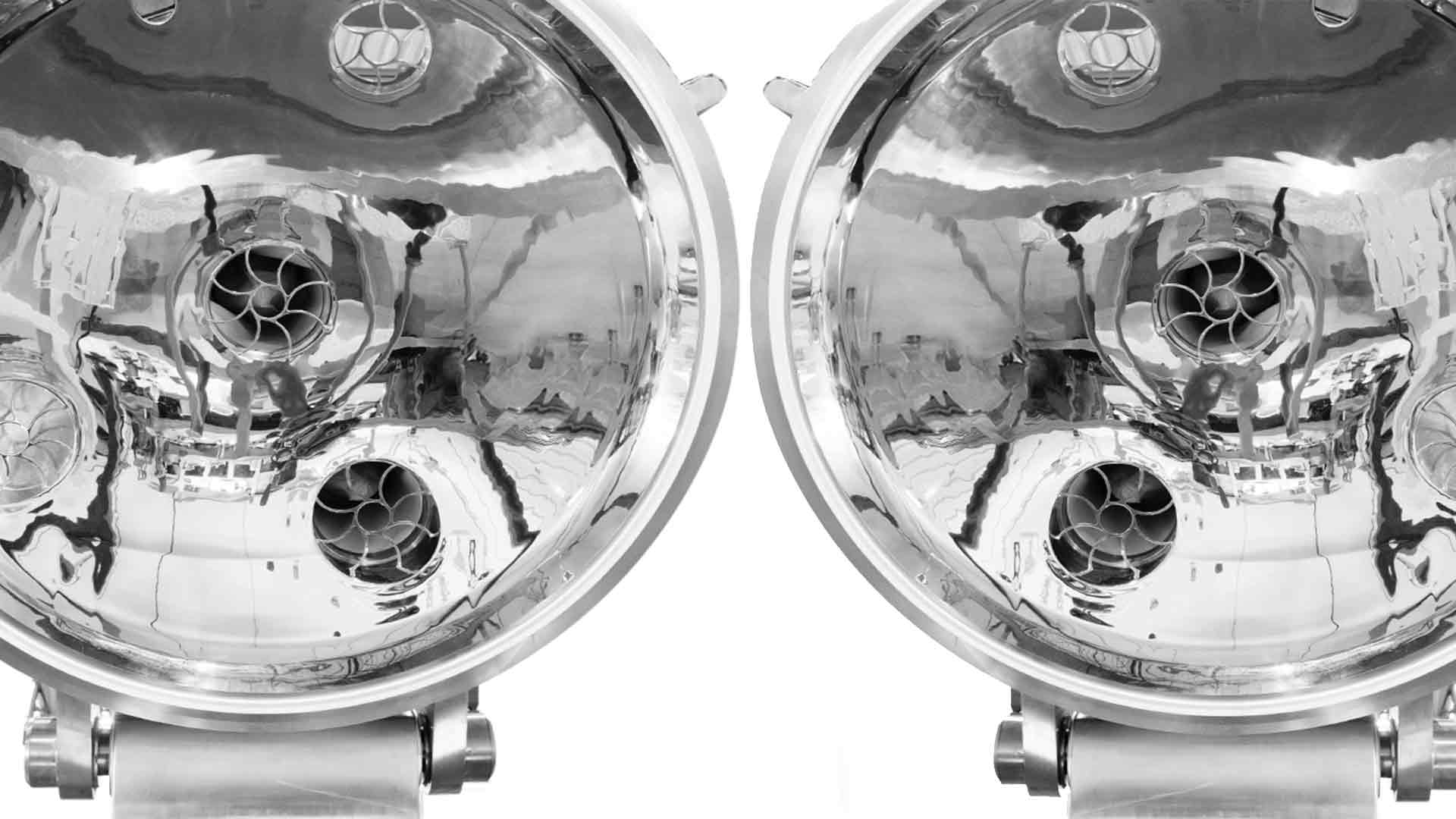 Experts in Solid Dosage Technology 
Developing your next process just got easier.
Fluid Bed Systems
High-Shear Granulators
Size Reduction Mills
Spray Dryers
Process Control Software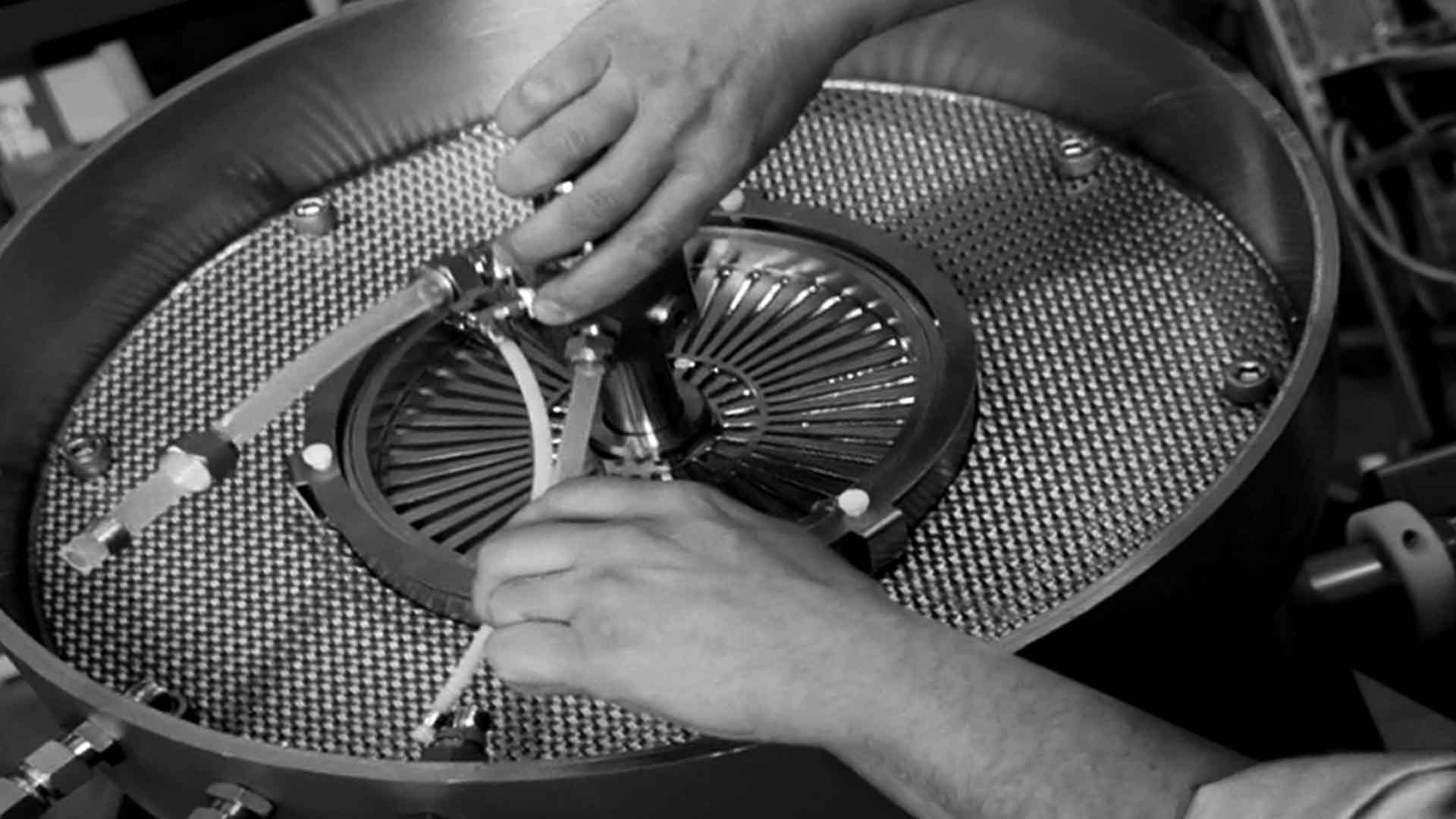 Reliability. Flexibility. Dedication.
Fluid Air Service & Support
Spare Parts
Upgrades / Retrofit Process
Field / Remote Service
Michael Frodyma | Director, Product Development
"The Fluid Air Staff provide the best service I've come across. Robert, our Fluid Air product specialist goes above and beyond for us. I look forward to working with him on all our future projects."
Yuh-Fun Maa, Ph.D. | Senior Principal Engineer Pharmaceutical Process & Technology Development
"Fluid Air offers a unique, low temperature spray drying technology (PolarDry) which may benefit the dehydration of biological products. I'm very impressed by the knowledge and experience of Fluid Air specialists in relating this technology to our process and product development. I look forward to continuing support from Fluid Air and the positive outcome of our process development in PolarDry."