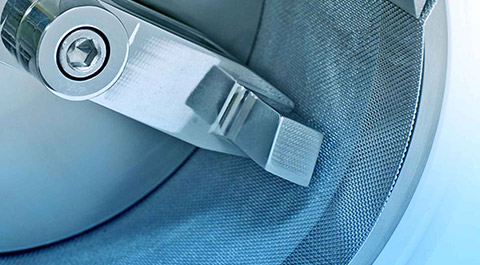 Single-System Impact and Screening Mills
Any time you need to create a powder—for cosmetics, agricultural products, specialty chemicals, food ingredients, or therapeutic products—GRANUMILL® particle size reduction systems give you the flexibility to run a variety of processes on a single, cost-effective system.
GRANUMILL systems meet FDA SUPAC guidelines for impact and screening mills, so you can perform low-RPM screening of agglomerates as well as high-speed impact milling. Fluid Air mills' versatile design, combined with a removable containment option, supports a wide range of mechanical milling and granulating applications.
GRANUMILL Jr.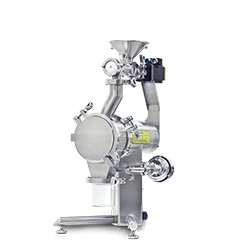 Laboratory-scale units provide effective size reduction or de-agglomeration for small batches.
GRANUMILL 007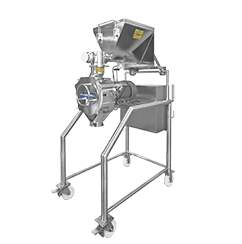 Midsized systems offer a range of options for larger batches intended for clinical trial or small-scale production.
GRANUMILL 014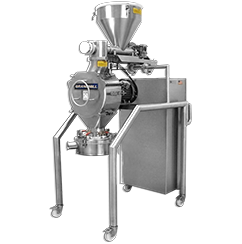 Large scale milling systems can accommodate very large, production-level batches.
MILL SPECIFICATIONS

GRANUMILL JR.

GRANUMILL 007

GRANUMILL 014

Speed (RPM)

500 - 10000

500 - 5000

600 - 3600

Finished Particle Size (micron)

45 - 2000

45 - 2000

45 - 2000

Throughput lbs/hr (kg/hr)

0.2-60 (0.1-25)

2-2250 (1-1000)

4-3860) (2-1750)

Height (in/mm)

25/635

80/2032

80/2032

Width (in/mm)

12/304

32/813

40/1016

Length (inches/mm)

15/381

60/1524

60/1727

Screen Width (inches/mm)

4/102

7/178

14/356
Advanced Size Reduction Solutions
Custom Miling Results
Choose from interchangeable rotor styles, each designed to ensure that all particles impact the blade on an area traveling at a constant tip speed. Unlike segmented rotor designs that impact particles at varying tip speeds, the GRANUMILL design leads to tighter particle size distribution.
Designed-In Protection
Welded grates at the inlet and outlet keep hands out, and limit switches and locks prevent the mill from running, or the cover from being opened, while spinning or unprotected. Dynamic braking stops the mill instantly in an emergency. In addition, water jackets remove heat from the milling chamber to prevent thermal damage.
Dust-Free Operation
Designed for dust-free milling, Fluid Air products prevent the infiltration of air on the inlet side with all sealed connections at all feed points, which keeps dust particles from becoming airborne. What's more, all discharge connections are sealed, and specially designed, FDA-approved filters and containment systems separate particles from the airstream before venting.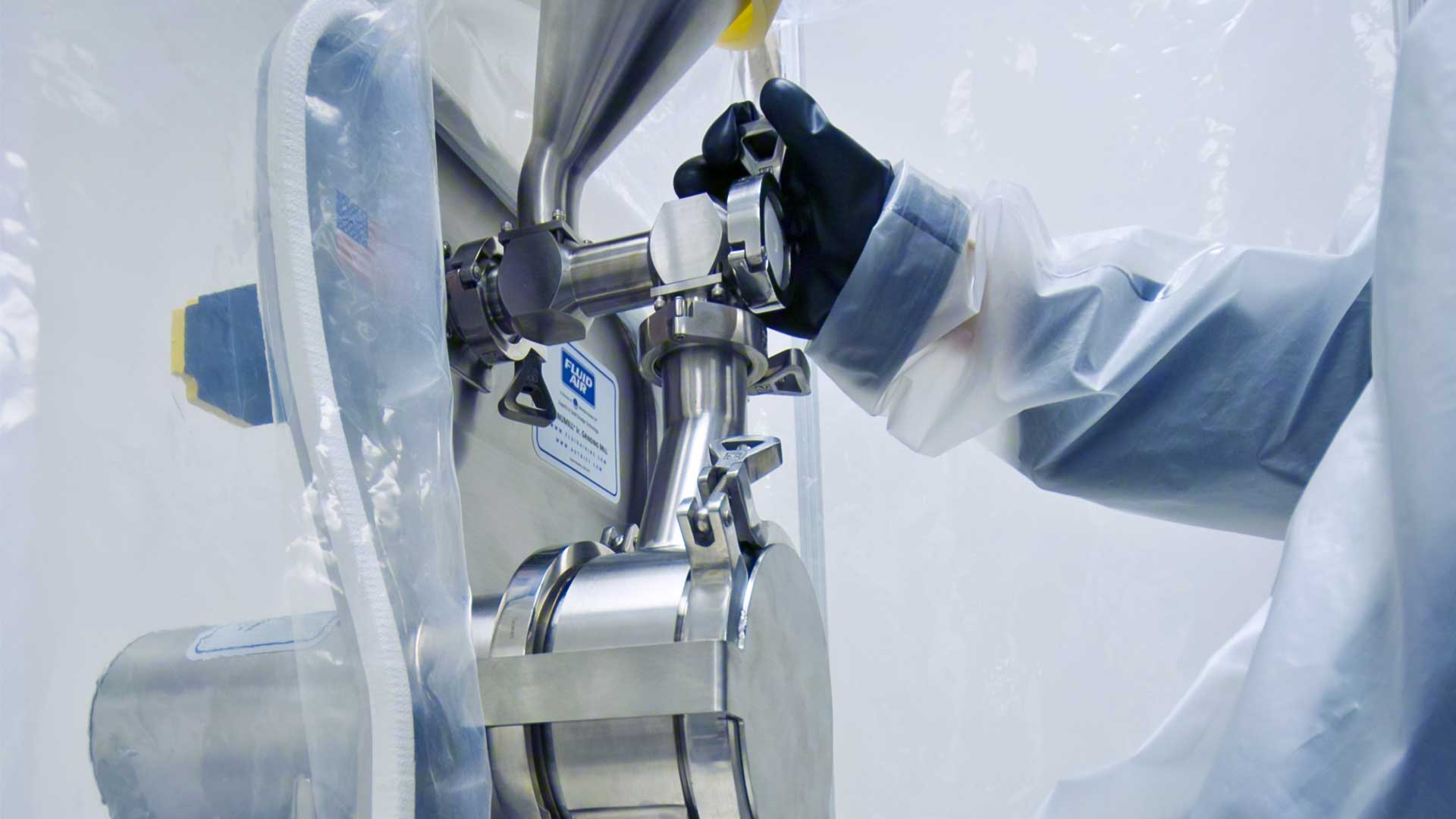 Flexible Containment Enclosures
In cooperation with ILC Dover, Fluid Air has developed a custom, flexible containment enclosure for GRANUMILL Jr. particle size reduction systems. This setup can be used in containment and noncontainment applications, eliminating the need to purchase a second machine for containment use.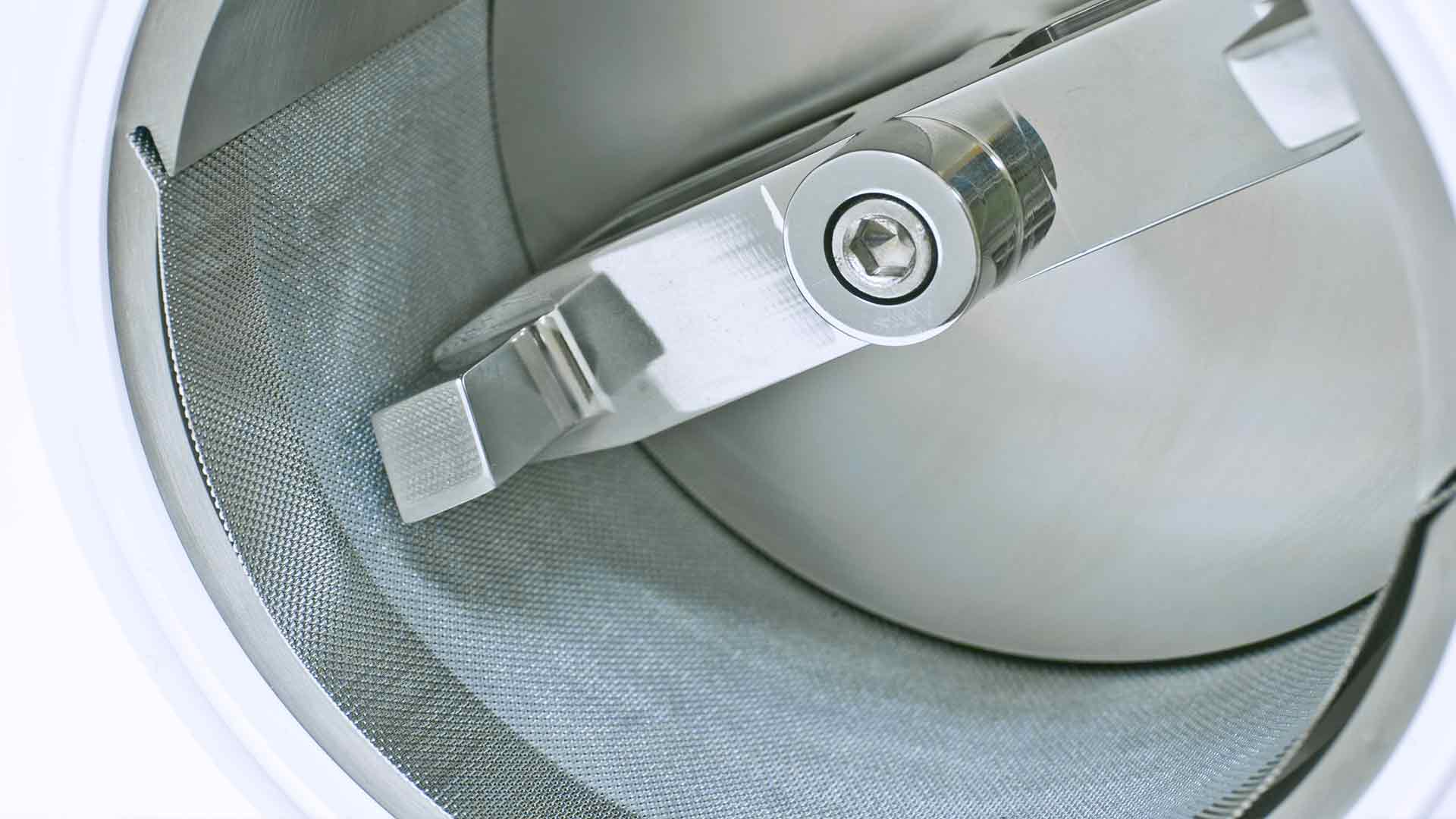 Robust Rotor Design Options
The robust GRANUMILL rotor is available in three shapes, each designed to endure even the most challenging applications and ensure that impact and tip speed remain constant. The rotor shape, combined with the system housing geometry, allow you to achieve better results at lower speeds—reducing fines, noise, heat, and dust.
Flat-bade rotors are designed for impacting and shattering particles
Round-blade rotors provide a gentler impact, ideal for delumping
Knife-blade rotors are preferred for shearing, dividing, or cutting particles