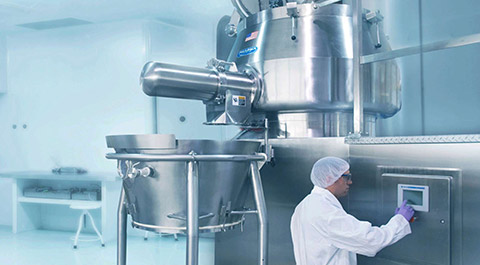 Mélange et granulation efficaces
Pour un mélange homogène et une granulation efficace, les granulateurs à haut cisaillement PHARMX® offrent un mélange entièrement personnalisable, entraîné par le fond, avec des résultats supérieurs qui peuvent augmenter la valeur et la performance de vos produits finis.
Équipée d'une turbine de mélange entraînée par le fond du bol et d'un hacheur monté sur le côté, la série PHARMX assure un mélange uniforme sur une gamme de modèles de taille R&D, pilote et de production. De plus, vous pouvez fonctionner avec le bol à presque pleine capacité, maximisant ainsi votre investissement en équipement.
PHARMX  PX1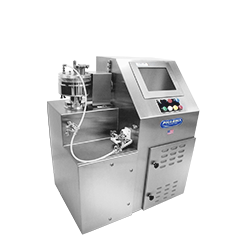 Laboratory-scale units provide effective high-shear granulation for small batches.
PHARMX PX25–PX100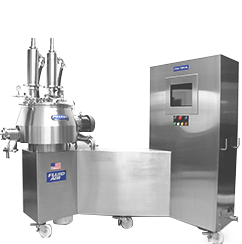 Mid-sized systems offer a wide range of options for processing larger batches intended for clinical trial or small-scale production.
PHARMX PX150–PX1250
Large-scale systems are ideal for granulating very large batches, accommodating up to 1,250 liters of material.
MIXER SPECIFICATIONS

PX1

PX25

PX50

PX100

PX150

PX250

PX400

PX600

PX1250

Total Bowl Vol. (L)

1, 2, 4, 6, 8, 13

31

58

119

162

274

432

633

1286

Charge- Max. Liters @ Light Bulk, 0.3 - 0.5

0.9 - 7.5

28

58

107

150

246

389

569

1157

Charge- Min. Liters

0.3 - 2.5

8

15

30

42

69

109

159

324

Impeller Max. Speed (RPM)

950

354

289

227

205

172

148

130

103

Impeller Power (HP)

0.5

3

5

10

15

40

50

75

150

Chopper Speed Range (RPM)

1500 - 9750

500 - 4000

500 - 4000

500 - 4000

500 - 4000

500 - 4000

500 - 3000

500 - 3000

500 - 3000

Chopper Power (HP)

0.25

1

2

5

7.5

10

15

20

40
Optimize Every Batch
Uniform, Maximized Mixing
The dome-shaped lid permits product to perform a complete rollover as it moves up the side of the vessel wall. This results in efficient mixing, even when running at larger operating capacities.
Constant Tip Speed
Impeller and chopper tip speed is one of the most important factors in high-shear granulation scale-up. All PHARMX bowls are designed to maintain a constant maximum tip speed, and each tool offers infinitely adjustable speeds, to ease the shift from lab to pilot to production.
Safe Processing of Hazardous Compounds
Interchangeable bowls support the processing of potent compounds requiring total containment. Charging and discharging from the mixer bowl is completely contained, and bowls can be removed from the console and placed in a glove box or flexible containment structure without dusting.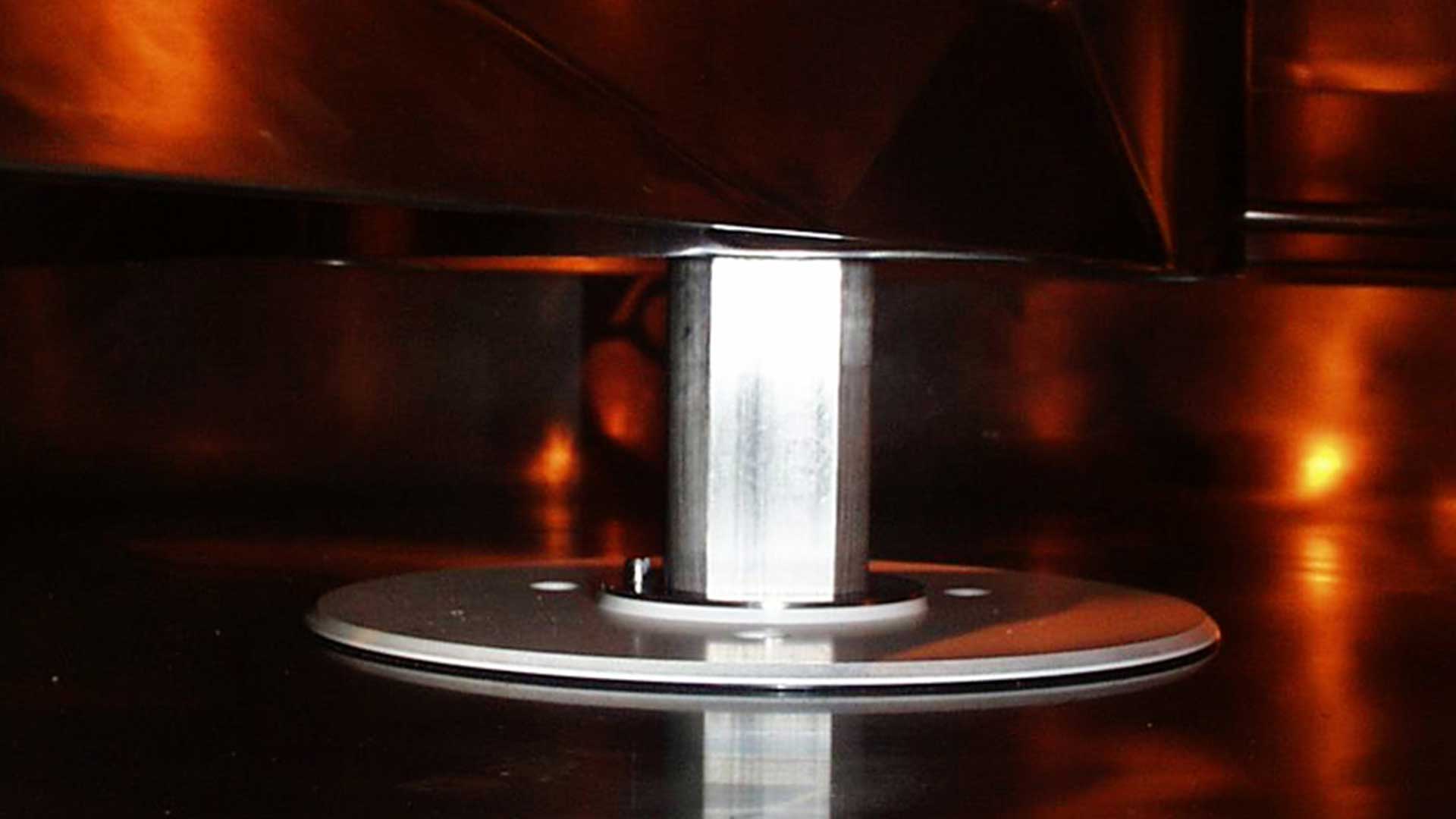 Auto-Cleaning and Seal Purging Systems
Fluid Air systems utilize a recipe that flushes and drains the seal purge system and cleans the bowl, tools, and discharge. Combined with a liftable tool system, this greatly simplifies cleaning. What's more, The multistage seal purging system permits operating at low and high seal flows. This helps prevent dusting when loading and allows setting of the flow to match your products' characteristics.