Fluid Air Announces Launch of Enhanced MAGNAFLO Filter Blowback System
---
Retrofit for PolarDry Models 001 and 004 significantly increases powder yield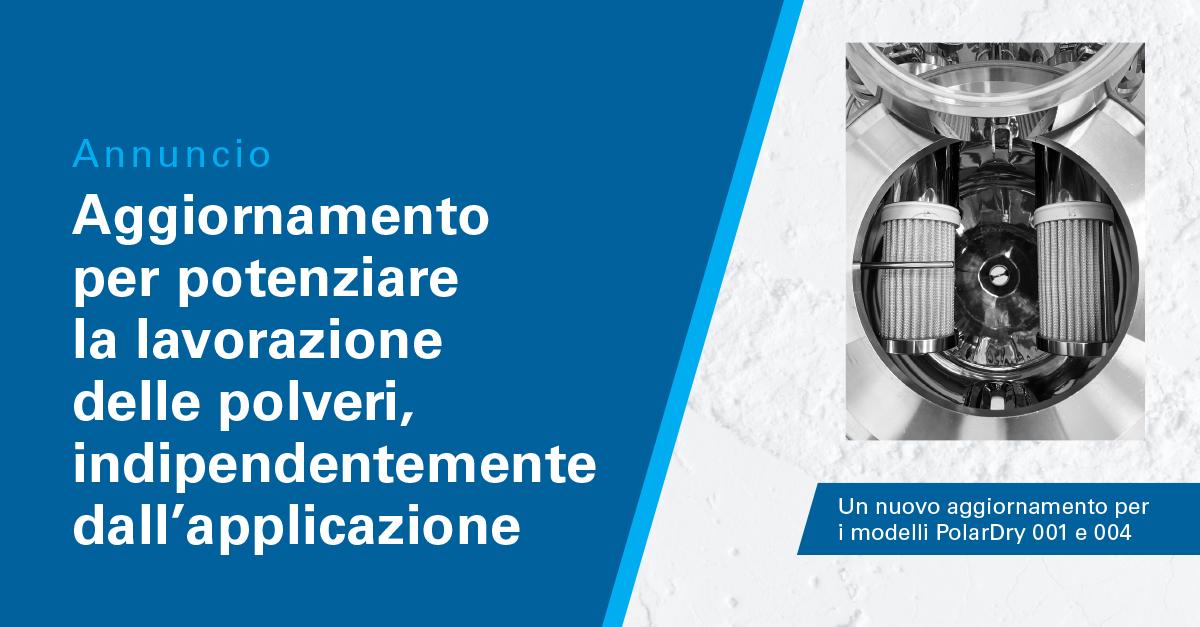 ---
Naperville, IL, February 2, 2023 – Fluid Air, a division of Spraying Systems Co., announced today the launch of its enhanced MAGNAFLO assembly for PolarDry Models 001 and 004 electrostatic spray dryers. The upgraded MAGNAFLO system provides a more effective method of clearing product from the process filters, leading to significant increases in powder yield.

This system will prove beneficial to all industries processing powder. Manufacturers will experience faster feed rates, easier processing of fine and sticky particles, reduced energy consumption, and reduced nitrogen consumption.

"We are committed to continuous improvement," said Michel Thenin, president, Fluid Air. "Our customers demand smart and efficient technology, and we are proud to add the enhanced MAGNAFLO system to our award-winning PolarDry product lineup."

Fluid Air has 40 years of experience developing equipment and custom solutions used for modifying and creating powders and particles. Its technology is used daily to help the pharmaceutical, nutraceutical, food, fine chemical, agriculture, and biopharmaceutical industries.

To read more about how the enhanced MAGNAFLO assembly can assist with your continuous process manufacturing, download the brochure here.
---