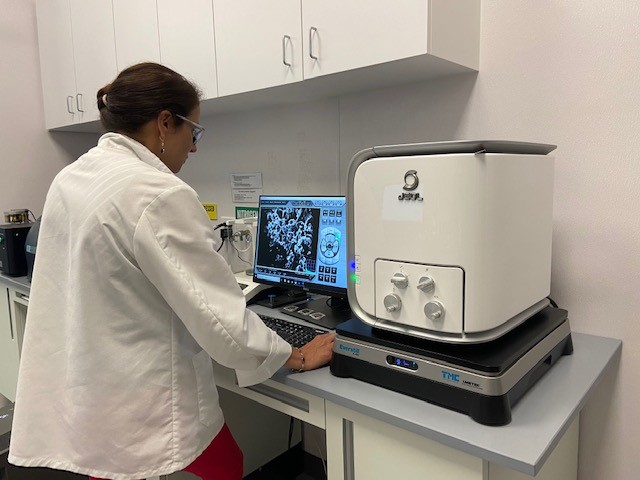 Testing & Analysis Services
From small batch powder processing to continuous manufacturing production solutions, Fluid Air collaborates with manufacturers large and small to explore a full range of powder processing technologies for products that require solid dosage solutions.
Perform formulation analysis or ready products and processes for full-scale manufacturing and the market using our purpose-built, on-site laboratory—or bring state-of-the-art equipment into your facility.
Fluid Air experts will work with you to determine the right solutions for:
• Drying, including low-temp, electrostatic spray drying
• Particle size reduction
• Granulation and blending
• Agglomeration
• Coating
In addition, we can provide analytics for:
• Moisture content
• Wet and dry laser particle sizing
• Surface imaging using a scanning electron microscope
• Heat flow using differential scanning calorimetry
• Bulk and tapped density
Our team is experienced with virtually all materials, ingredients, and processes, as we have served global customers across all industries for more than 30 years. What's more, we have the insights to help you turn testing results into flexible, efficient powder manufacturing processes that lead to viable commercial products.