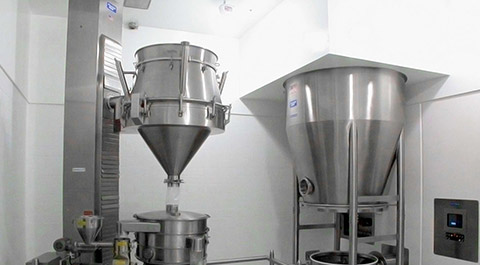 Elevate, Invert, and Blend
Take advantage of superior movement of material in and out of the fluid bed. For batch processing, MAGNALIFT bin and bowl elevators elevate, invert, and rotate to blend fluid bed bowls or bins for sanitary discharge into a tablet presses, drums, and other process equipment. Choose from a wide variety of options to match your space, material use, movement, and other requirements.
Elevator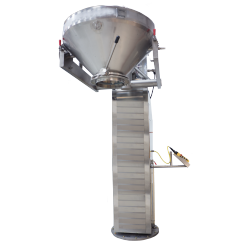 Lift drums, containers, totes, bins, and tanks to a workable height without inverting, for convenient discharge of contents.
Tipper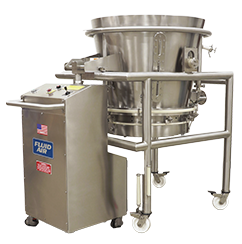 Provide the portable lift power to discharge contents from the bottom-side ports of large pivoting bowls. With hydraulic power, any load can be easily lifted and held in position.
Blender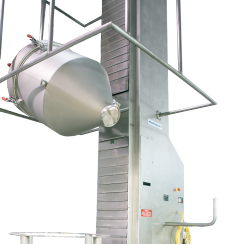 Add a blending container to convert a MAGNALIFT system to an oscillation bin blender, so you can uniformly incorporate colors, lubricants, or other products.
LIFT SPECIFICATIONS

0120

0300

0500

0800

1000

1200

Post Syle

Free Standing

Ceiling Support

Ceiling Support

Ceiling Support

Ceiling Support

Ceiling Support

Max. Lift Heights

3m

3m

3m

3m

3m

3m

Lift Weight

1/2 Ton

3/4 Ton

1 Ton

1.25 Ton

1.5 Ton

2 Ton

Max. Post Rotation

315°

315°

315°

315°

315°

315°
The Safer Way to Lift
Maximize Output
Complement your processing suite with two processing bowls and a MAGNALIFT system for ultimate flexibility. As the contents of one bowl are being discharged for post processing, the other bowl can continue processing in the fluid bed.
Designed for Safety
Redundant hydraulic cylinders, sized so either could fully hold the load, protects your operators and your products, even in the event of a power failure. A hydraulic rotary actuator with a counterbalance valve assures that the bowl can be rotated to any position. And heavy duty construction leads to years of reliable service.
Sanitary Operation and Wash-Down
Designed for GMP environments, all MAGNALIFT components are made of stainless steel and feature sanitary finishes on lifting elements, cones, and posts. The post is covered with stainless steel shutters that prevent the infiltration of dust and water, and the inside of the post may be washed down.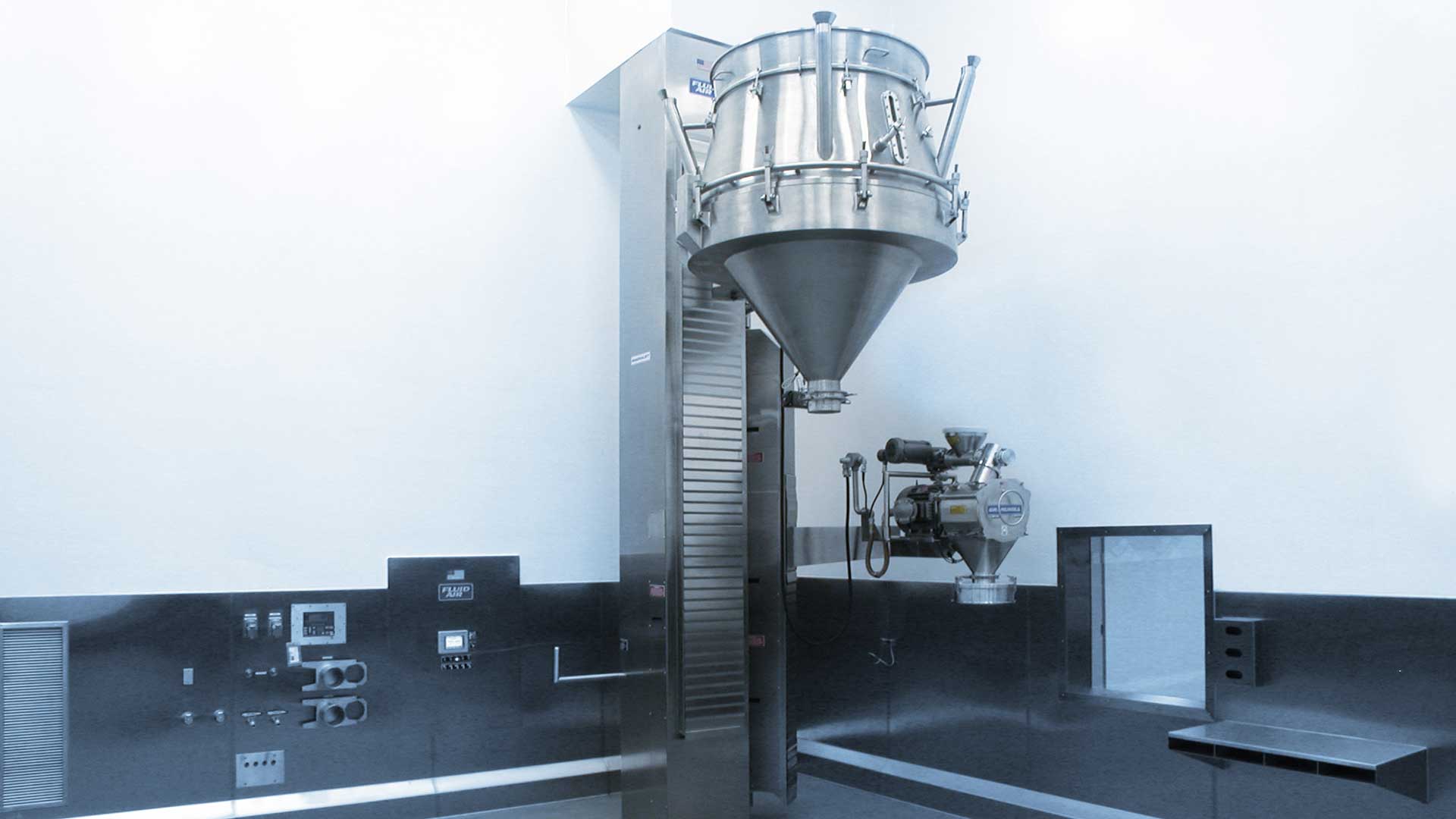 Versatile Supporting Post
Custom designed to meet your unique facility and applications, the MAGNALIFT lifting post can be adjusted to varying ceiling heights and, in many instances, can be freestanding. Posts can be fixed or allow for loading one position then rotating to another area or piece of equipment. The heavy-duty slewing bearing makes turning effortless and, when required, can include brakes and a power drive.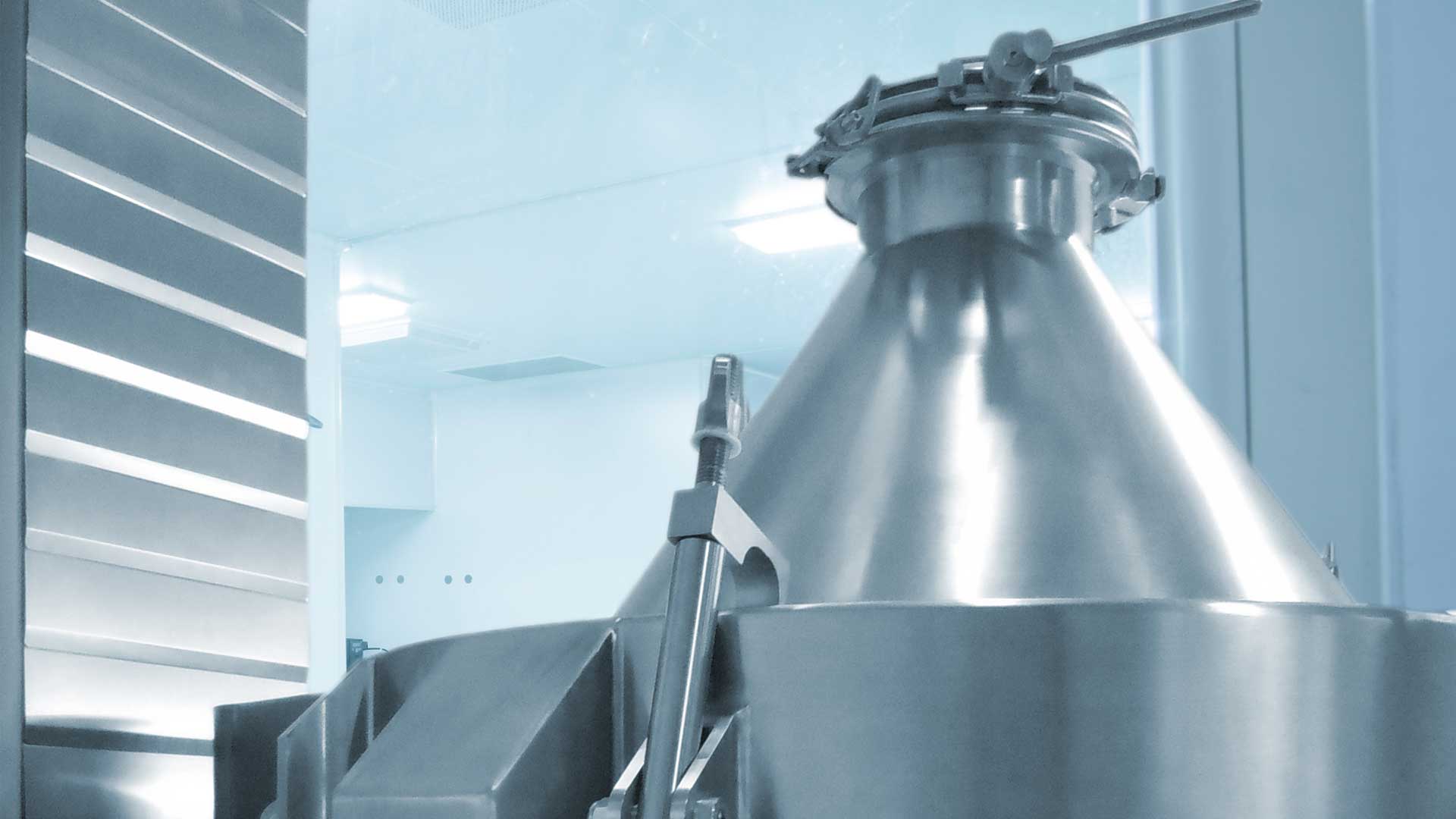 Sanitary, Stainless Steel Design
Because MAGNALIFT systems are often installed in GMP environments, sanitary finishes on the stainless steel post, cone, and lifting attachments are standard. Stainless steel covers protect the post from infiltration of wash water and sanitary, FDA-compliant, elastomer contact seals are provided for dust-free product transfer. Easy load clamping makes for safe, efficient, and reliable material transfer.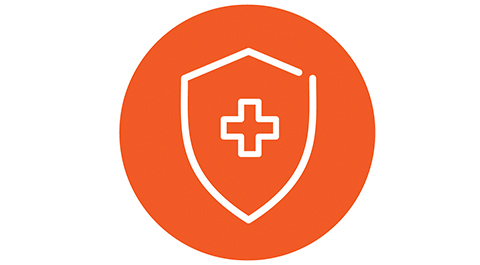 Leading Safe, Robust Development
Safety for overhead lifting applications is a key concern, and Fluid Air provides the safest most robust lifting equipment in the industry. Oversized structural members, bearings, rollers, cylinders, and actuators add up to trouble-free operation. What's more, redundant elements, safety brakes, and hydraulics prevent accidental shifting of the load—even in the event of a power failure.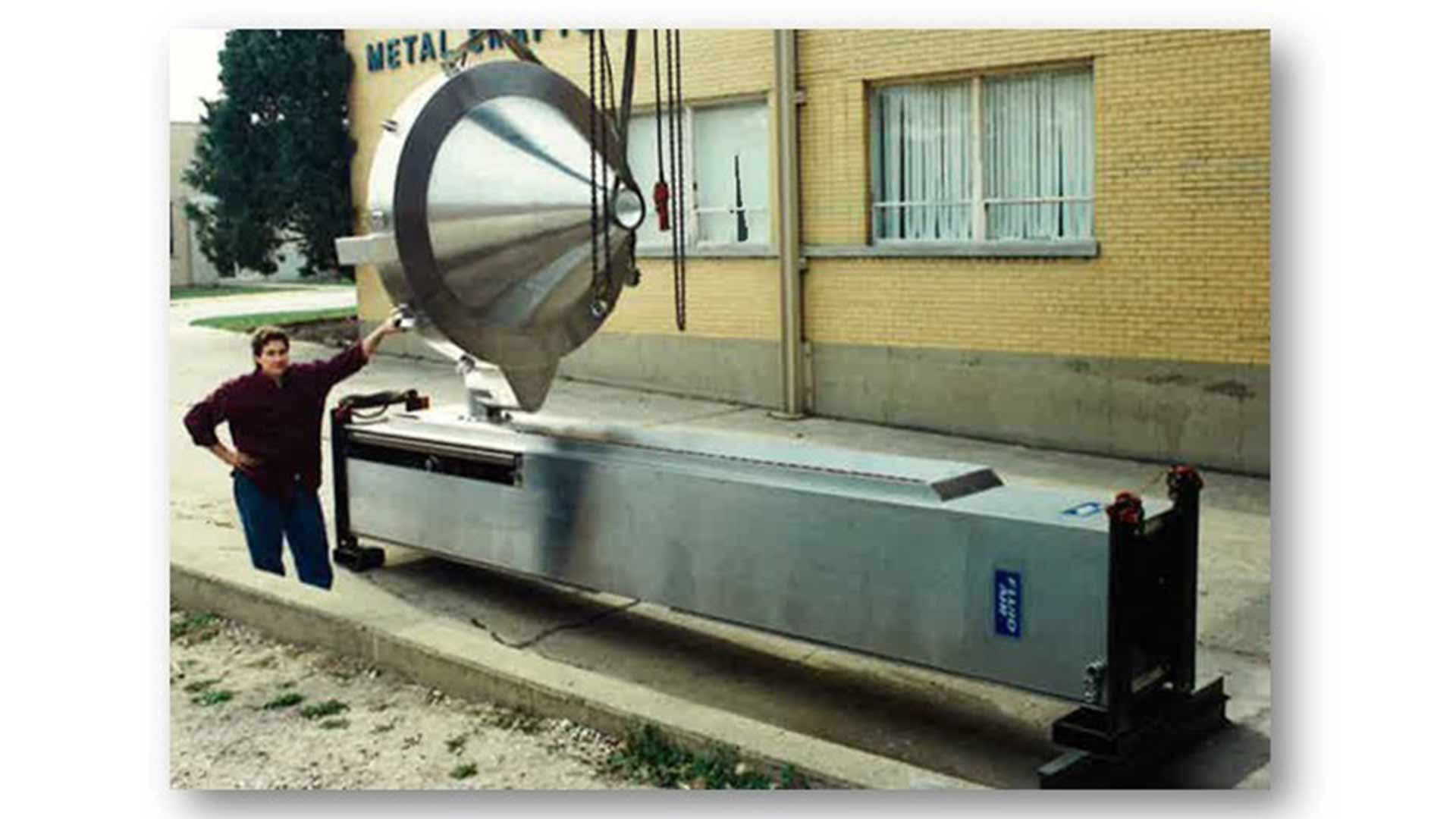 Customize to Support Your Products
A variety of thoughtful options are available:
Power post rotation
Nonswivel posts
Elevators only for lifting bins, containers, drums and totes
Auxiliary equipment mounts for milling machines, oscillators, etc.
On-board power units
Explosion-proof designs
Custom control integration
Bin blending