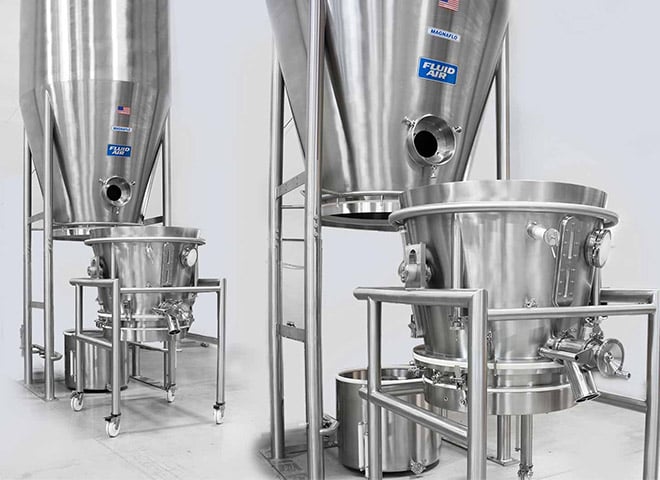 Optimized Drying, Coating & Granulation
Fluid Air fluid beds are the industry leader in air moving technology using the highest pressure, highest flow process blowers. High pressure blowers assure even the heaviest material have proper lift to fluidize and process efficiently. Variable frequency drive assure the exact amount of horsepower is delivered to the system for perfect airflow. Design flexibility ensures peak performance for fluid bed dryers, granulators, and coaters. Whether you need solid dosage technology for R&D, pilot or production applications, Fluid Air can help.

Our MAGNACOATER® Wurster coaters are the most robust with features that include, even air distribution, adjustable bed plate design, nozzle screens, tapered partitions, in-process adjustable partitions, self-clearing and removable nozzles, perimeter air enhancement, superior spray nozzle design, self-monitoring liquid delivery systems, and an Ultrasonic nozzle option. MAGNAFLO® fluid bed dryer/granulators and MAGNACOATER® Wurster coaters are completely customizable fluid bed systems designed to provide superior performance for a range of solid dosage processing applications.
Model 0002 - 0010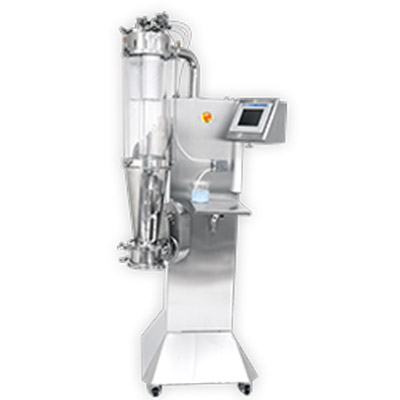 Laboratory-scale units provide effective drying, coating or granulation for small batches. Ultrasonic option available.
MODEL 0002 - MODEL 0010 FLUID BED SPECIFICATIONS
MODEL 0002 - MODEL 0010 FLUID BED SPECIFICATIONS

002

0005

0010

Standard Bowl Vol. (L)

2.0

13

20

Max Granulating Capacity (L)

2

5

10

Max Coating Capacity (L)

1.8

6

10

Extended Bowl Vol. (L)

*

*

*

Reduced Vol. Bowls (L)

0.5

2

2, 5

System Height (in/mm)

72/1829

74/1880

80/2032

System Width (in/mm)

32/813

76/1930

78/1981
*Standard construction of these bowls may allow for extra drying/granulating/coating capacity depending on the product. Contact factory for details.
Model 0020 - 0120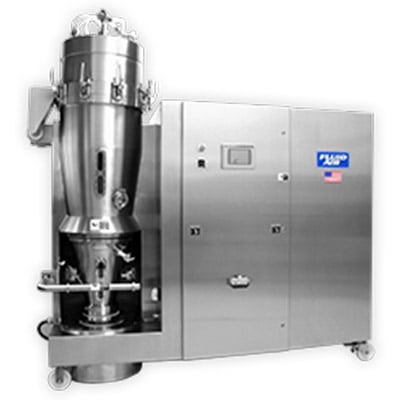 Mid-sized systems offer a wide range of options for processing larger batches intended for clinical trial or small-scale production.
Model 0300 - 1200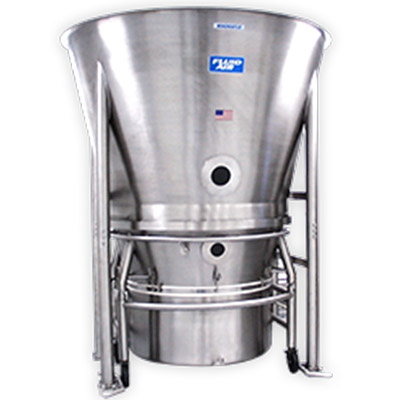 Large scale fluid bed systems for processing of very large batches (up to 1200 Liters).
FLUID BED SPECIFICATIONS

0020

0050

0120

0300

0500

0800

1000

1200

Standard Bowl Vol. (L)

46

57

148

346

617

967

1205

1437

Max Granulating Capacity (L)

34

51

133

311

555

870

1084

1293

Max Coating Capacity (L)

31

46

124

193

477

720

n/a

n/a

Extended Bowl Vol. (L)

n/a

72

207

482

860

1346

1645

1961

Reduced Vol. Bowls (L)

5, 10

5, 46

46, 57, 72, 97

148

346, 148

n/a

n/a

n/a

System Height (in/mm)

1/2667

130/3302

138/3505

160/4064

148/3670

147/4420

185/4699

192/4877

System Width (in/mm)

36/1981

48/1220

46/1168

72/1829

84/2134

96/2538

105/2667

114/2896
Perfecting Your Process
Simplify Your Scale-up
Fluid Air fluid bed systems are designed to maintain critical scale-up factors from one unit to the next. Starting with our Model 50, to our largest available units, each system operates with nearly identical bed depths, air velocities, and air ratios (quantity of air per cubic foot of product), greatly simplifying the scale up of product from one unit to the next.
Faster Granulation
The conical shape of the expansion chamber reduces the velocity of the air in the filter chamber by 50%. The reduction in velocity helps to keep the smaller or fine particles out of the upper filter region and below the spray nozzles when granulating. A secondary benefit is a reduction in the total height of the expansion chamber.
Cost Effective
Fluid Air's industry first pre-packaged factory built inlet and exhaust systems greatly reduce on-site construction costs. Systems come in a modular format so that the entire system can be quickly set in place and quickly brought into service.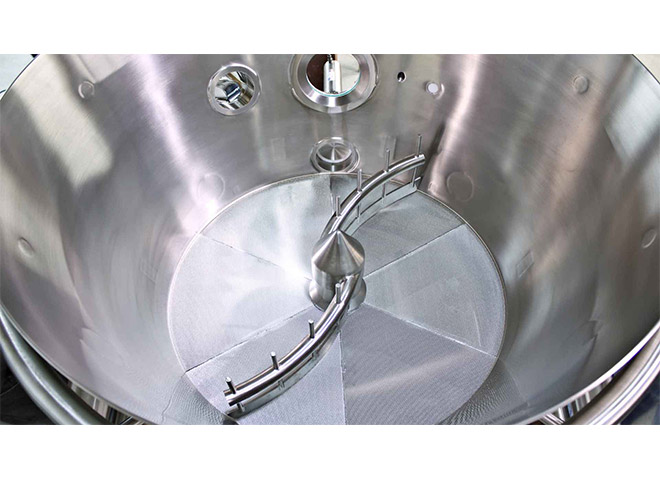 Agitator System
Fluid Air's robust bottom agitator rake design has stood the test of time. Effectively agitating the fluidized lower bed to assure even fluidization and even material drying. Combine a Fluid Air GRANUMILL® wet mill with the agitator for the most effective drying possible with minimal post processing.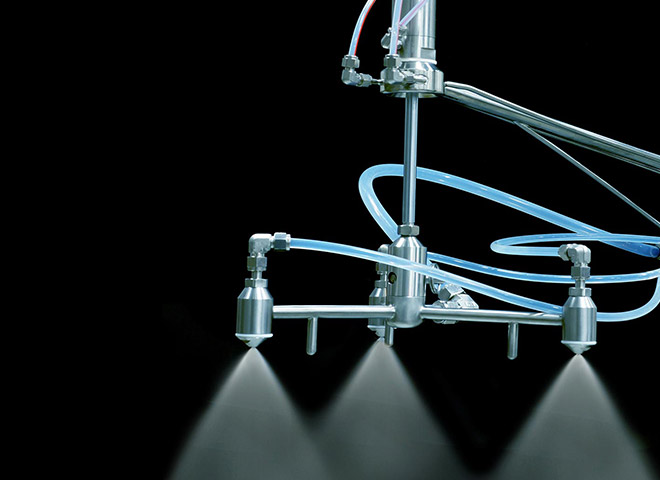 Spray / Liquid Delivery System
Fluid Air's efficient top spray granulation arrangement assures even bed coverage with no side wall wetting. In granulation systems with more than one spray nozzle, the nozzles are mounted in a "chandelier" pattern that spaces the nozzles out and points them straight down at the bed. Each nozzle has its own pump to ensure consistent and identical flow to all of the spray nozzles, ensuring higher operating efficiency and more uniform coverage of the fluidized bed.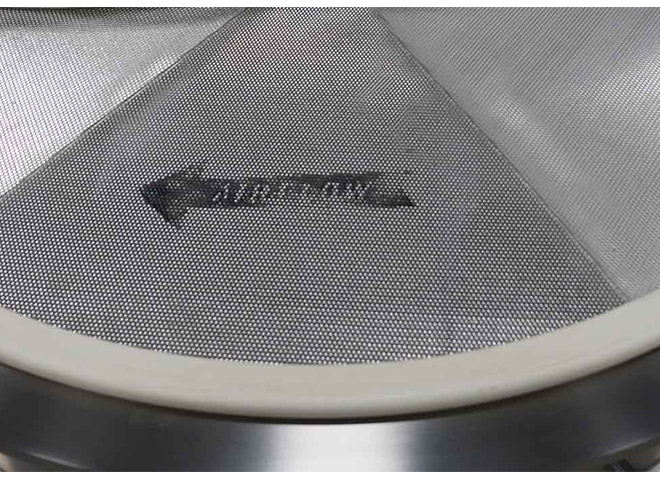 Spiraflo Bed Plate
The Spiraflo bed plate provides uniform distribution of the air across the bed plate eliminating channeling and non-uniform fluidization patterns. The plate is constructed of a sturdy, heavy gauge stainless steel to resist fraying and breakage, allowing a variety of tools to be used in product removal and cleanup.
Process Filtration
Fluid Air's full length filter bags provide the highest air to cloth ratio in the industry with the benefit of preventing side wall build up during drying and granulating processes for higher batch yields. With the choice of standard filter bags, cartridges, or a combination of cartridges within a filter, you can customize your filter system for your application. Each option features our patented pulse filter cleaning technology.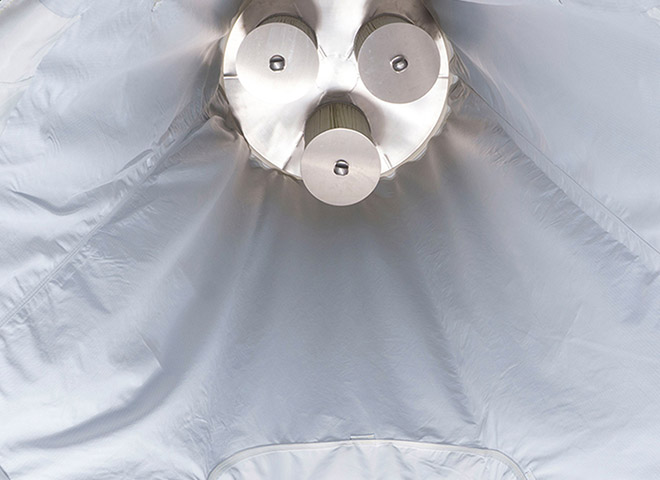 One-Piece Bag The one-piece filter bag system extends from the bottom of the expansion chamber to the top, and can be shaken to remove any material. The filter protects the stainless steel chamber walls from product exposure, preventing product accumulation, lowering operating temperatures and reducing clean-up time.


Cartridges Cartridge filters are installed in the upper portion of the expansion chamber. The cartridges are automatically pulsed clean, permitting continuous fluidization of the material.


Bag/Cartridge Combination The one-piece bag/cartridge filter system combines the benefits of both filter systems.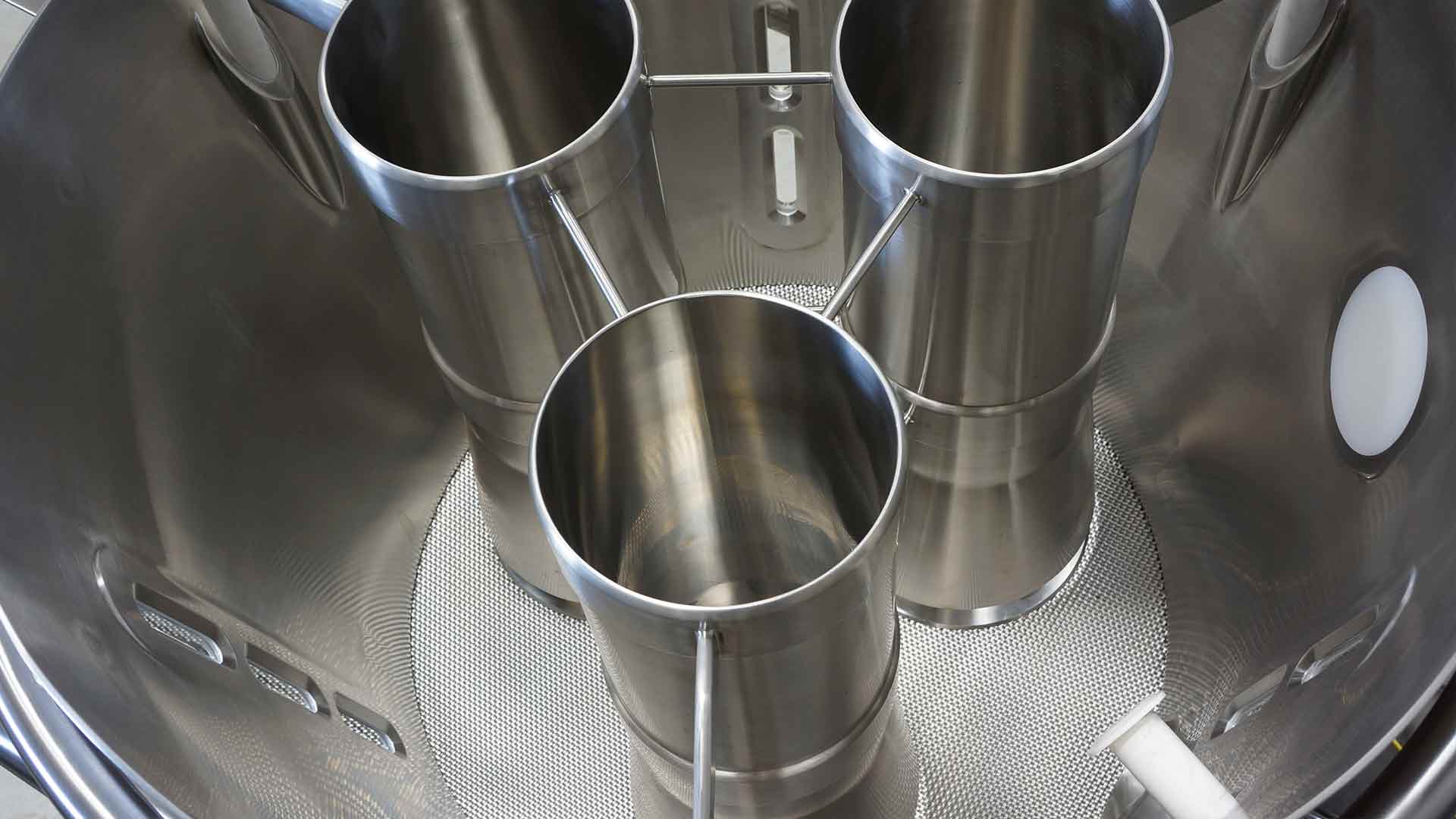 Flared Partitions
The multi-partition air balancing system, located prior to the distributor plate assembly, balances the air flow going to each coating zone ensuring uniform fluidization in multi-partition systems.

The flared bottom partition has a standard upper diameter and a larger or flared bottom diameter. The larger bottom diameter means the product, once inside the partition, has further to travel before it reaches the spray nozzle. The longer travel distance ensures that the product is fluidized before it reaches the spray nozzle permitting operation at higher spray rates.