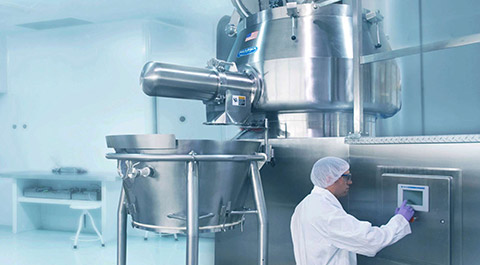 Efficient Mixing and Granulation
PHARMX® high-shear granulators are fully customizable bottom-driven mixing systems engineered to provide homogeneous mixing and efficient granulation. Equipped with an in-bowl, bottom-driven mixing impeller and side-mounted chopper, the PHARMX ensures uniform mixing across a range of R&D, pilot, and production size models.
PX1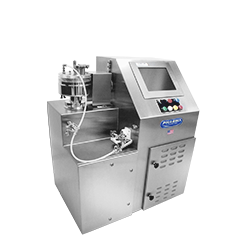 Laboratory-scale units provide effective high-shear granulation for small batches.
PX25 - PX100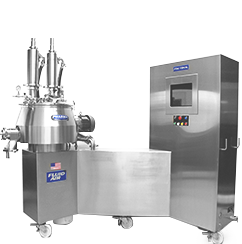 Mid-sized systems offer a wide range of options for processing larger batches intended for clinical trial or small-scale production.
PX150 - PX1250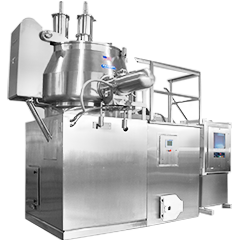 Large scale systems for granulating very large batches (up to 1250 Liters).
MIXER SPECIFICATIONS

PX1

PX25

PX50

PX100

PX150

PX250

PX400

PX600

PX1250

Total Bowl Vol. (L)

1, 2, 4, 6, 8, 13

31

58

119

162

274

432

633

1286

Charge- Max. Liters @ Light Bulk, 0.3 - 0.5

0.9 - 7.5

28

58

107

150

246

389

569

1157

Charge- Min. Liters

0.3 - 2.5

8

15

30

42

69

109

159

324

Impeller Max. Speed (RPM)

950

354

289

227

205

172

148

130

103

Impeller Power (HP)

0.5

3

5

10

15

40

50

75

150

Chopper Speed Range (RPM)

1500 - 9750

500 - 4000

500 - 4000

500 - 4000

500 - 4000

500 - 4000

500 - 3000

500 - 3000

500 - 3000

Chopper Power (HP)

0.25

1

2

5

7.5

10

15

20

40
Maximize Your Batch
Uniform Mixing
The dome shaped lid permits product to perform a complete roll over as it moves up the side of the vessel wall. This ensures efficient mixing even when running at larger operating capacities.
Constant Tip Speed
One of the single most important factors in high shear granulation scale up is tip speed of the impeller and chopper tools. Along with tool and bowl geometry, each PHARMX bowl is designed to maintain a constant maximum tip speed across the entire line of models. Each tool has infinitely adjustable tool speed so that scale up from lab to pilot to production is predictable.
Safely Process Hazardous Compounds
For processing potent compounds requiring total containment, we are able to provide customized interchangeable bowls. The bowls can be removed from the console and placed in a glove box/flexible containment structure without any dusting of product from the bowl. Charging and discharging from the mixer bowl is completely contained.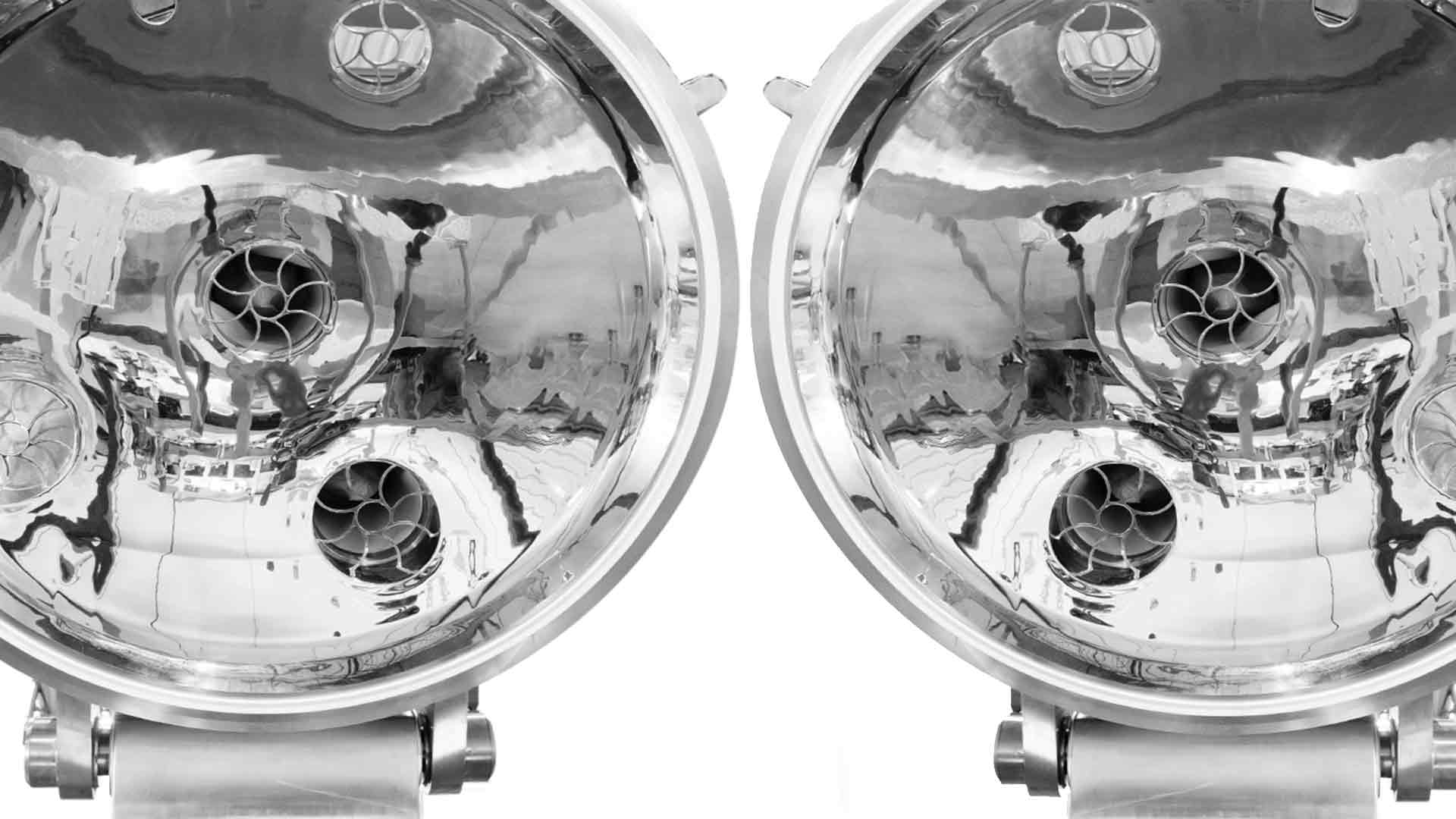 Operation Up to 90% Full
The bowl geometry has been optimized to permit loading up to 90% full unlike other mixers that max out at 66-75% full. The dome shaped lid permits the material to perform a complete roll over ensuring efficient mixing even when running at larger operating capacities - maximizing your capital investment.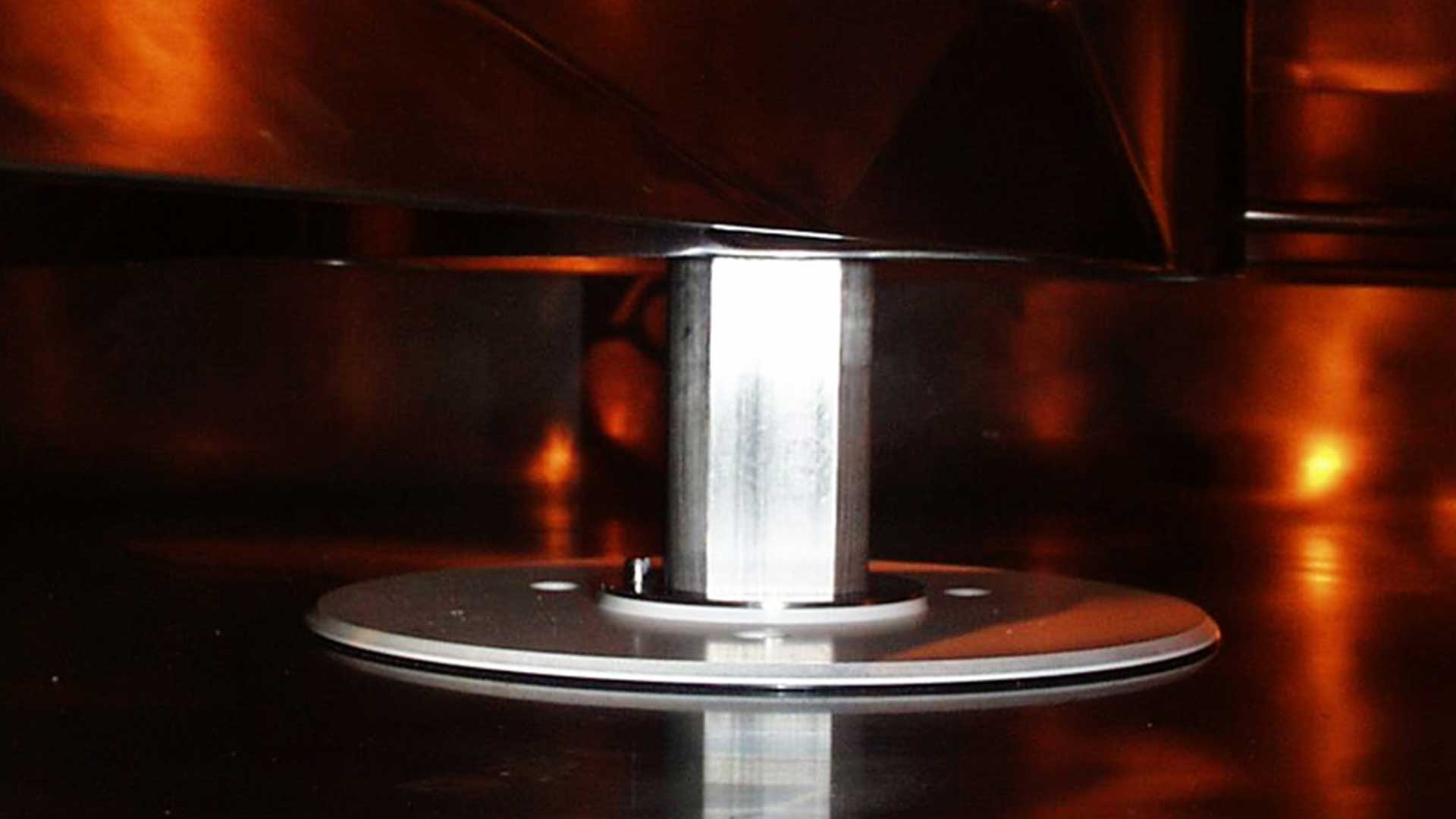 Auto-Cleaning & Seal Purging Systems
The cleaning of the mixer is executed by running a cleaning recipe that flushes/drains the seal purge system and cleans the bowl, tools and discharge. Combined with liftable tool system, the cleaning of the mixer is greatly simplified.
The multi-stage seal purging system permits operating at low and high seal flows. This helps prevent dusting when loading and allows setting of the flow to match product characteristics.
Magnificent Mix-Master
High-shear granulation is an effective way to turn powders into tiny, dense particles for tableting or coating. To create the particles, powders are added and sealed inside of a mixing bowl, and a large rotating device spins the powder into a low-speed vortex. Liquid is then added to the product after blending using either a pump or pressurized vessel. A high-speed chopper tool located in the bowl shears the granules and removes air. The mixing continues until the desired particle size-to-density ratio is realized.