ABOUT US
Experts in Solid Dosage Technology
---
Fluid Air is a division of Spraying Systems Co., the world leader in spray nozzle technology. Spraying Systems Co. was founded in 1937 and has established its leadership through the development of its extensive global sales force, its global manufacturing capabilities, including twelve manufacturing plants worldwide, and its innovative, solution-oriented approach toward customers.Founded in 1983, Fluid Air Inc. specializes in solid dosage technology. Fluid Air has always excelled in its ability to develop quality and robust products tailored to its customers' needs.Working together with Spraying Systems Co., Fluid Air now has a strong international presence with best-in-class global service. With an aggressive will to develop new and innovative technology, Fluid Air continues to push the boundaries of what is possible and always aims to satisfy the customer.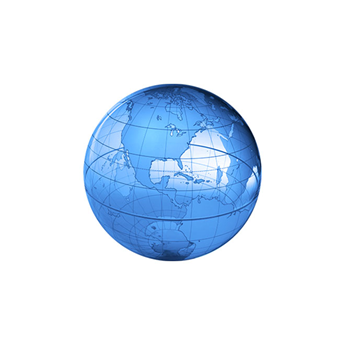 Global Greatness
Fluid Air currently has locations in Aurora, Illinois; Merrimack, New Hampshire; and Shanghai, China. Each of these locations is fully equipped with design and manufacturing services as well as testing capabilities. With plans for future expansion into new countries, Fluid Air will continue to discover and develop new technologies globally.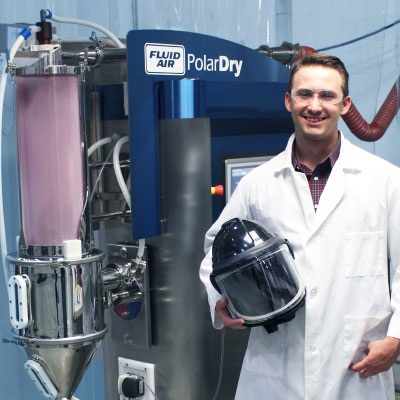 Aiming to Change the Game
Fluid Air provides custom, efficient and effective Solid Dosage Processing equipment and systems that can meet the most challenging powder modification and creation application. Dedicated to exceeding our customer's expectations in the design, realization, operation and service of our products while conserving energy and the environment.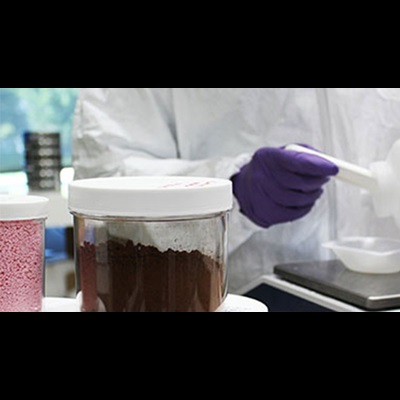 Business is Our Pleasure
Fluid Air's objective is to work with our customers, employees, suppliers and other stakeholders to deliver appropriate products and services that ensure customer satisfaction. We are committed to continuously improving our products, services, deliveries and quality processes in accordance with ISO 9001.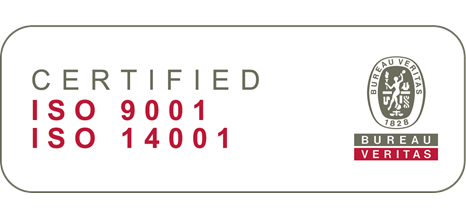 Certified Crowd Pleasers
Bureau Veritas Certification has certified that Fluid Air has achieved world class quality within our organization by meeting the requirements of the ISO 9001 Quality Management System Standard.
Fluid Air has instituted a rigorous and comprehensive Quality Management System throughout our business processes. Producing Solid Dosage Processing Equipment of the highest quality is a priority for us. The key to achieving consistently high quality is manufacturing and inspecting to exacting tolerances. Our employees and computerized automated machining centers help ensure the highest part-to-part consistency.

You'll save time in your supplier screening and selection knowing that Fluid Air is quality certified.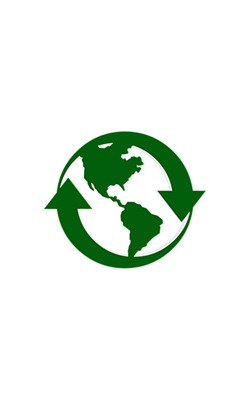 Building for the Future
Fluid Air is committed to the development and implementation of sustainable business practices and product lines that provide sustainable solutions for our worldwide customers. It is our goal to address and develop practices that are beneficial to the environment. Fluid Air strives to conserve and reduce water usage, reduce energy consumption, and improve efficiency.

Our objective is to improve business performance while minimizing our environmental impact. Our goal, therefore, is to improve quality of life, create safer workplace conditions, and uphold consumer expectations.

We also want to help you succeed in saving energy, time and money while improving the environmental impact of your solid dosage process systems. We have helped companies reach their sustainability goals by:
Reducing waste by recycling and composting
Conserving energy and water usage
Reducing maintenance resulting in labor cost savings
Achieving regulatory compliance
Optimizing plant footprint
Reducing raw materials for cost savings
Creating low-energy recirculating processes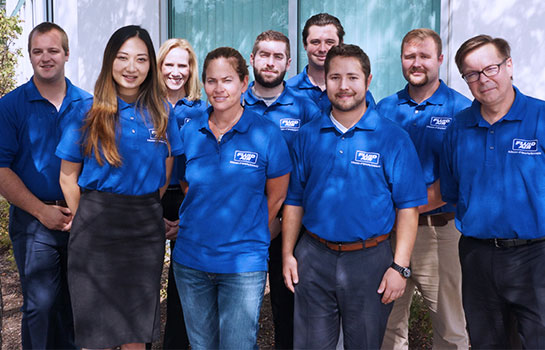 Did We Just Become Friends?
Fluid Air offers local, dedicated Product Specialists selling only our products. Our worldwide capabilities ensure we can seamlessly service our customers and support our products efficiently – no matter their location or how many different facilities are involved.

We also have a field service team to work with you on-site to install, qualify and start-up your new or refurbished Fluid Air system.

To learn how our technology can help you, contact us now. 
Contact us