Electrostatic spray drying offers "broad applicability" for ASDs and biologics
---
A recent study conducted by Swiss-based Micro-Sphere SA compares low temperature spray drying with and without an electric charge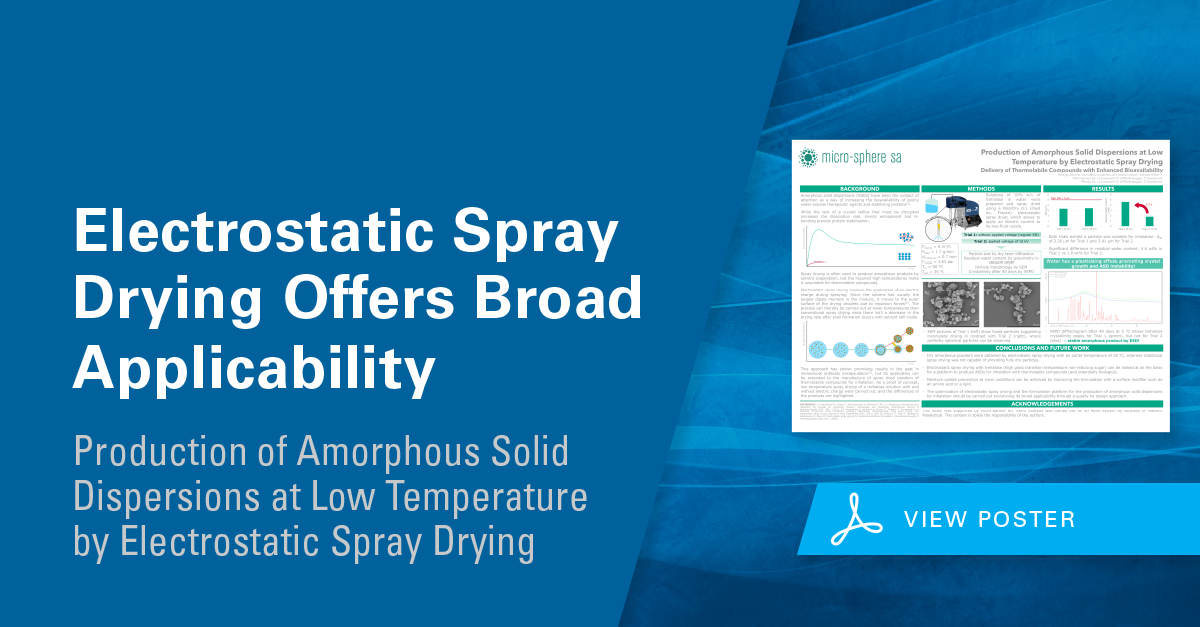 ---
A recent study conducted by Swiss-based Micro-Sphere SA compared low temperature spray drying with and without an electric charge.
Click below to view the impressive results of this study.
And to determine if electrostatic spray drying is right for your product, contact Fluid Air.
Micro-Sphere SA has more than 20 years' experience helping commercial pharmaceutical and nutraceutical companies to spray dry aqueous and organic solutions of conventional APIs, HPAPIs, lipids, proteins, biologics and capsule filling for dry powder.
---